Get Ready to Fall in Love with These Five Destinations
September marks the end of patio dinners, spontaneous ice cream trips, and sunny days by the pool. While this normally signifies a gloomy transition for many who love the sun, the fresh start of a new season may be exactly what we all need as we hopefully shift to a post-pandemic reality. A vacation after more than a year of being homebound may further restore this sense of normalcy that we all crave. Luckily, autumn brings us ample opportunities to uncover Ontario's beauty before the trees go barren and winter storms lock us up in our houses once again. Let's take a look at the best vacation spots to take your family this coming fall.
ONE: Muskoka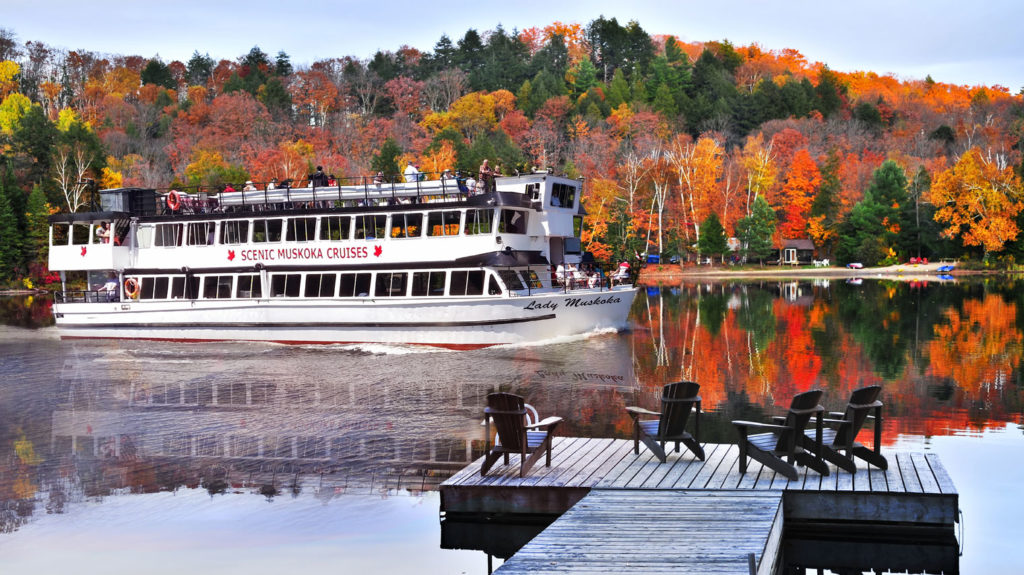 Home to over 1,600 lakes, Muskoka is a must-see Ontarian destination year-round, but particularly in the fall season. Your commute will certainly prove to be worthwhile as the changing foliage and reflecting waters are a striking view from your car window.
Depending on what piques your family's interests, this small town 200km north of Toronto offers diverse tourist attractions, including a hike to the 450-ft high Dorset Scenic Lookout Tower and a trip on the luxurious Lady Muskoka cruise boat [https://wanderingwagars.com/lady-muskoka-cruise-lake-muskoka-ontario/]. Both activities will lead you to breathtaking scenery and new perspectives. In addition, consider making your visit to Muskoka the weekend after Thanksgiving to attend the celebrated Bala Cranberry Festival, a community-driven event perfect for family fun and forming new memories.
Top hotels for your stay:
TWO: White Pines Ancient Forest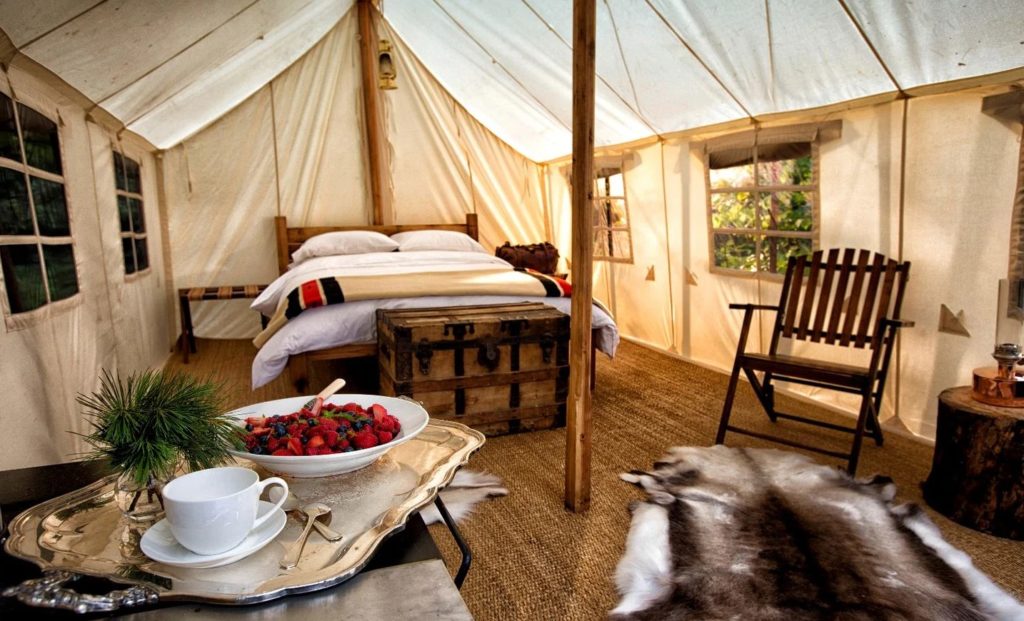 Do you want a change from the typical resort experience without having to compromise on luxury? Glamorous camping, or better known as 'glamping', is an up-and-coming way for nature-lovers to connect with the outdoors, while also lodging comfortably in an upscale tent. White Pines Ancient Forest is the ideal location to experience vacation in a whole new light and to fully immerse yourself in the natural beauty of an Ontario autumn. Truly the best of both worlds, you and your guests will enjoy aspects of traditional camping, such as waking up to natural sunlight and spectacular surroundings, alongside the benefits of high-quality service, comfortable beds, and flavourful meals.
THREE: Blue Mountain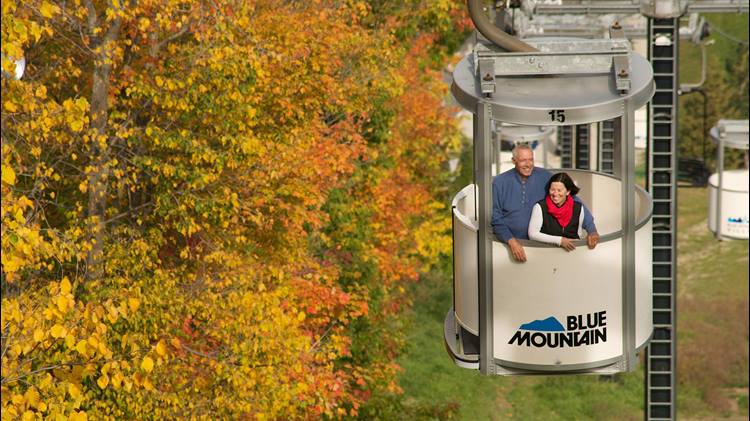 Due to the overwhelming success of the "Blue Mountains Ski Resort" established in 1940, the grand hills found in Collingwood, Ontario are now collectively recognized as a village that attracts millions of tourists. In particular, this popular destination is perfect for family fun year-round, including during the autumn months. The Ridge Runner Mountain Coaster will have you soaring through the trees, while the gondola gives its riders a bird's-eye view of a breathtaking landscape. A hike down at Metcalfe rock or the Eugenia waterfalls are also great options to explore, especially for additional relaxation and time away from a bustling resort.
Top hotels for your stay:
FOUR: Prince Edward County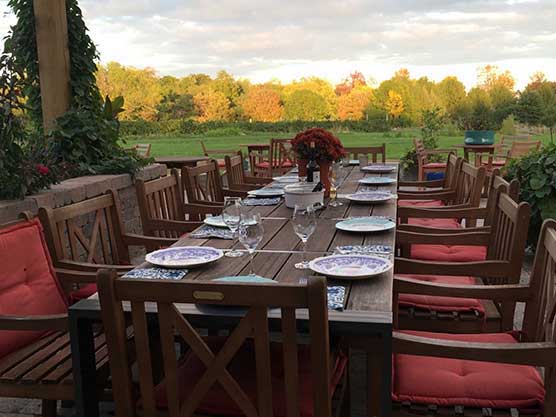 Calling all foodies who are on the look-out for new culinary experiences! Located between Toronto and Kingston, Prince Edward County is known for its rich agricultural roots and special farm-to-table dining experiences. For true connoisseurs, a day of learning with the "From the Farm" cooking school is a unique opportunity to create dishes using newly harvested ingredients.
This county is also home to wineries and distilleries, including Cape Vineyards, which provide stunning, golden-hued scenery in the fall. Lastly, Sandbanks Provincial Park is a neighbouring attraction that may be less busy, but equally beautiful in the autumn months. From bird watching to picturesque canoeing, the activities are endless at this renowned park.
Top hotels for your stay:
FIVE: Kawartha Lakes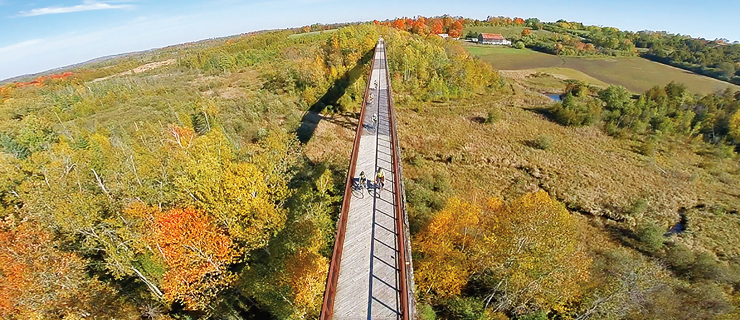 You may have heard of Kawartha but never visited. About 90 minutes northeast of Toronto, the city of Kawartha Lakes offers its tourists limitless hiking trails and water bodies to uncover. The quaint town is especially known for its cycling tracks, such as the Victoria Rail Trail and Kawartha Trans Canada Trail. These beautiful pathways will keep you active and in awe of an ever-changing season. For an extra challenge, the Ganaraska Forest has several mountain biking routes to test out as well. Avid fishers will also have access to lakes that present some of the best multi-species fishing experiences in Ontario. After all that activity, don't forget to stop in Bobcaygeon where you can savour a cone at the first-ever Kawartha Ice Cream shop!
Top hotels for your stay:
No matter where you travel to, all five destinations will undoubtedly lead to exciting adventures, scenic fall landscapes, and new memories with loved ones. In addition to these vacation virtues, we are optimistic that your autumn trip will reveal the beauty of a changing season and instill hope for your own new beginnings.