Our integrated
wealth management
process begins
with a coffee.
Imagine all your trusted advisors gathered around one table, with an expert leading the discussion and ensuring everyone understands your goals. That's the IP 360°TM process.
IP 360°TM
Our Integrated Planning Solution
The IP 360°TM process is how we review and build each client's wealth management plan and portfolio. We work with your trusted advisors and work cross- discipline to ensure all your experts are united through solid communication and common goals.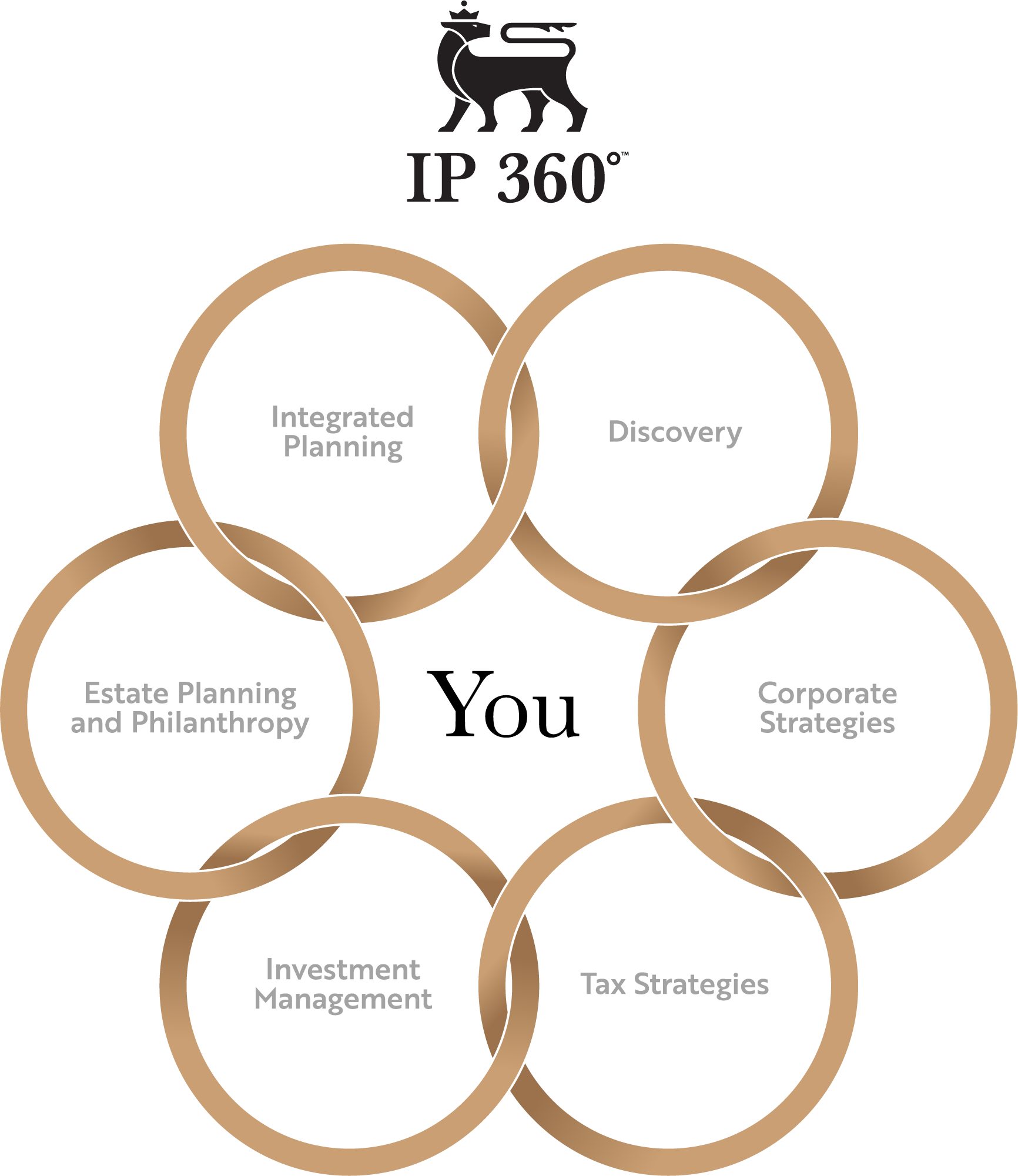 The IP 360°TM process puts a stop to:
constant meetings at offices all over town,
crossed wires between advisors, and
the conflicting advice that can come from different experts.
We bring together your experts and our experts, and create a unified action plan using a round-table approach. Your goals and challenges are reviewed, and we coordinate everyone through the planning process. This 'quarterback' approach is key for our clients, making it easier to understand and take action on their financial, legal, and lifestyle goals.
We empower our clients by helping them to understand the "why" behind their financial plan. We don't just leave a client with advice, we are always there to help execute on our recommendations.
— Cassandra Rolph, Financial Planning Associate