"The strength of IP Private Wealth has been the purposeful assembling of a team of highly qualified professionals. Each member of our team contributes a unique skill set but all possess the common desire to put the clients' needs first.
It's a pleasure to work with people who share my vision."
— Richard Kluska, Founder
Richard Kluska, CIM®
CEO, Director of Family Office
---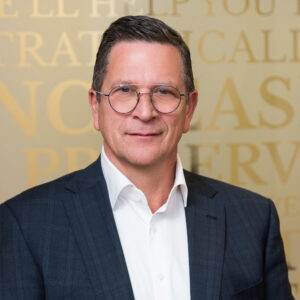 Richard is the founder of IP Private Wealth and has over 35 years experience working with high-net-worth clients. He has believed in and promoted independent financial services from the company's inception as a method to provide clients with true unbiased advice in wealth management. He was an early adopter of the multi-family office approach in Ottawa, creating a comprehensive network of professionals to assist clients in all aspect of their financial needs. 
Richard specializes in assisting business owners in the areas of exit strategies, monetizing corporate values, implementation of optimal after-tax wealth management strategies, trusts, and estate planning.
Habib Saikali, CFA®, CPA, CMA
Chief Investment Officer
---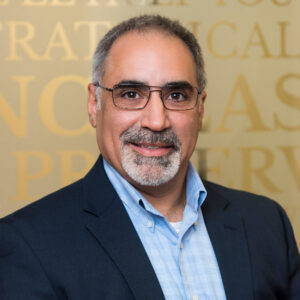 Habib is the Chief Investment Officer with IP Investment Counsel Inc. His primary focus is managing and implementing suitable investment strategies and efficient portfolio trading practices. He leads our discretionary investment solutions team and is a member of the Investment and Risk Management Committee. He also contributes market research, analysis, and ideas to the overall investment team. 
With over 34 years of experience, Habib brings a wealth of investment management knowledge to IPIC. He has held various senior positions with a number of financial services companies in Toronto and Ottawa since 1989. 
Habib graduated from Carleton University with a Bachelor of Commerce, and continued on to earn the CMA, CPA, and CFA designations.  
Kent Manderville, CFA®, CFP®
Director, IP Hockey Family Office
---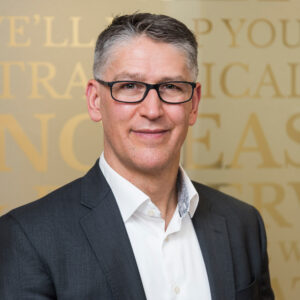 Kent is a former NHL hockey player and Olympic medalist who has played professional hockey worldwide. He is a Chartered Financial Analyst® charter holder, a Certified Financial Planner®, and has a finance degree from Cornell University.
During his professional hockey career, Kent gained experience managing investments, taxation, estate planning and risk management across multiple jurisdictions making him uniquely qualified to help professional athletes and business owners navigate similar terrain.
At IP Private Wealth and IP Hockey Family Office, Kent and the team help clients work through the many obstacles and help develop strategies that maximize and protect their wealth so they can feel confident in their financial future.
David Bourada, CIM®
Senior Private Wealth Advisor
---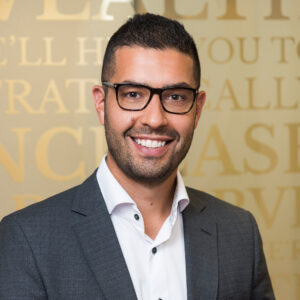 For over 15 years, David's passion and energy has been focused on breaking down the traditional expertise silos, and facilitating success as a "go-to" financial quarterback for affluent incorporated professionals, business owners and high net worth Canadians. 
David works with a client's advisors to ensure all aspects of their financial plan have been fully integrated. Having grown up in a successful local family-owned business, David has seen first-hand the unique cash flow, wealth, tax and estate requirements of these individuals and embraces the opportunity to be his clients' trusted wealth advisor while being the central quarterback of their overall plan with their other professional advisors.
Amber Lundin, CFP®
Financial Planner
---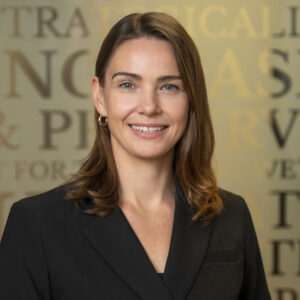 Amber is a Certified Financial Planner® professional with IP Private Wealth. She believes in the importance of independent advice and the IP 360° methodology to integrated planning.  Her ability to connect, communicate and understand the needs of the client is her true passion. She leads with positivity and strives to simplify the complexities that result in building financial resilience and wealth for both professionals and small business.
With nearly a decade experience in the financial service industry, Amber started her planning career at a fee-based firm in Toronto and grew her professional experience from there; working with SME's in equipment financing and leasing, followed by banking and wealth management for high net worth individuals and business owners. Amber holds a Bachelor of Commerce with Honours in Finance from York University, Certified Financial Planner® designation.
Cassandra Rolph, QAFP™
Financial Planning Associate
---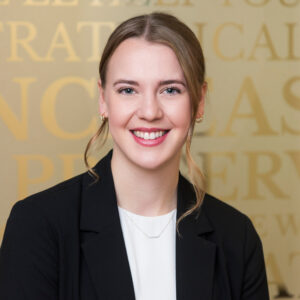 Cassandra is a Financial Planning Associate who holds the Qualified Associate Financial Planner (QAFP) designation. Cassandra works closely with both clients and their advisors to gather and analyze technical and financial information relating to the development of tax, investment, estate, and wealth planning strategies for affluent clients.
Cassandra has been vital in streamlining the IP 360° process to correspond with the fluidity of clients needs. She is currently working towards obtaining her CFP® and CIM® designations.
Viktor Yukhno, CIM®
Research & Trading Analyst
---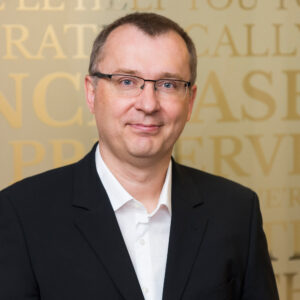 Viktor brings global financial services experience and valuable technical product expertise to our practice. Working closely with other IP Private Wealth partners, Viktor is responsible for equity and economic research/analysis, and for trading and rebalancing client portfolios. He is a member of our Investment and Risk Management Committee. 
Viktor is a graduate of the Polytechnic Institute of Kiev.  He has expertise is financial computer modeling and in-depth knowledge of quantitative finance, derivatives and risk management techniques.  Viktor is also fluent in Ukrainian, Russian and Polish.
Alyssa Belanger
Manager Client Services
---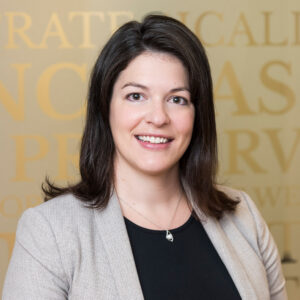 Alyssa works closely with all team members to ensure service excellence.  Her focus is on seamless reporting, clear communication and dynamic service to our clients, as well as adherence to compliance regulations.  As a valued member of the team for close to a decade, Alyssa is committed to building and maintaining the excellence of the IPPW name. 
Alyssa graduated from the University of Ottawa with a Bachelor of Commerce with a specialization in Finance. She continued her education to become a registered representative with IIROC. 
Donna Harvey
Senior Client Services
---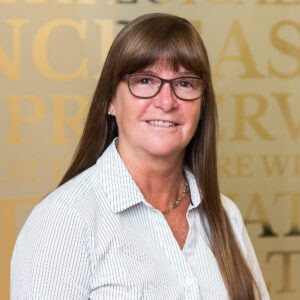 Donna has been a valued part of IPPW for more than 20 years. As a senior member of the Client Services team, she is responsible for both insurance and investment documentation, laying the groundwork for client meetings, and is often the first point of contact.
Donna is known for her outstanding organizational and time management skills and assists in training new members of the team. She prides herself in connecting with our clients, creating strong personal relationships which are the foundation of the service excellence at IPPW.
Brandi Spence
Senior Client Services
---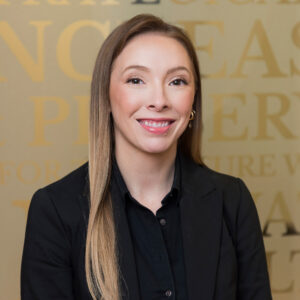 As part of Client Services at IP Private Wealth, Brandi is a powerhouse of organization and attention to detail. Her keen work-ethic has earned the confidence of both clients and colleagues and she is relied upon as a vital member of the team.
Brandi has been proudly serving clients in the financial services industry since 2008. She graduated from Carleton University with a Bachelor's degree in Environmental Science, and held several different roles in banking before joining the team at IPPW. She is dedicated to the highest level of client service and truly goes above and beyond every day.
Kelsey West
Manager Finance and Operations
---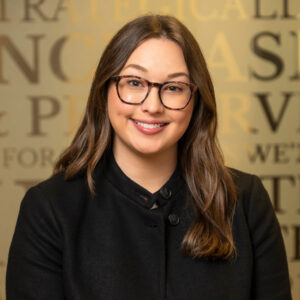 As Manager Finance and Operations, Kelsey works diligently behind the scenes to keep operations running smoothly.  Her attention to detail has her excelling in bookkeeping, office management, and data integrity. In addition, she takes pride in building and supporting the best team possible. Kelsey knows that providing our clients with the best service begins with operational excellence.  
With nearly a decade of experience in office management, Kelsey graduated from Bishops University with an honours in Sociology and a major in English.
Clients are more than a number here; we get to know them personally and we truly care about helping them. They can phone or email us and get a personal response quickly from someone they know; no 1-800 numbers and no strangers on the line. We really get to know our clients and their external advisors.
— Brandi Spence, Senior Client Services